EU team's visited Alim Industries Limited
September 27th, 2022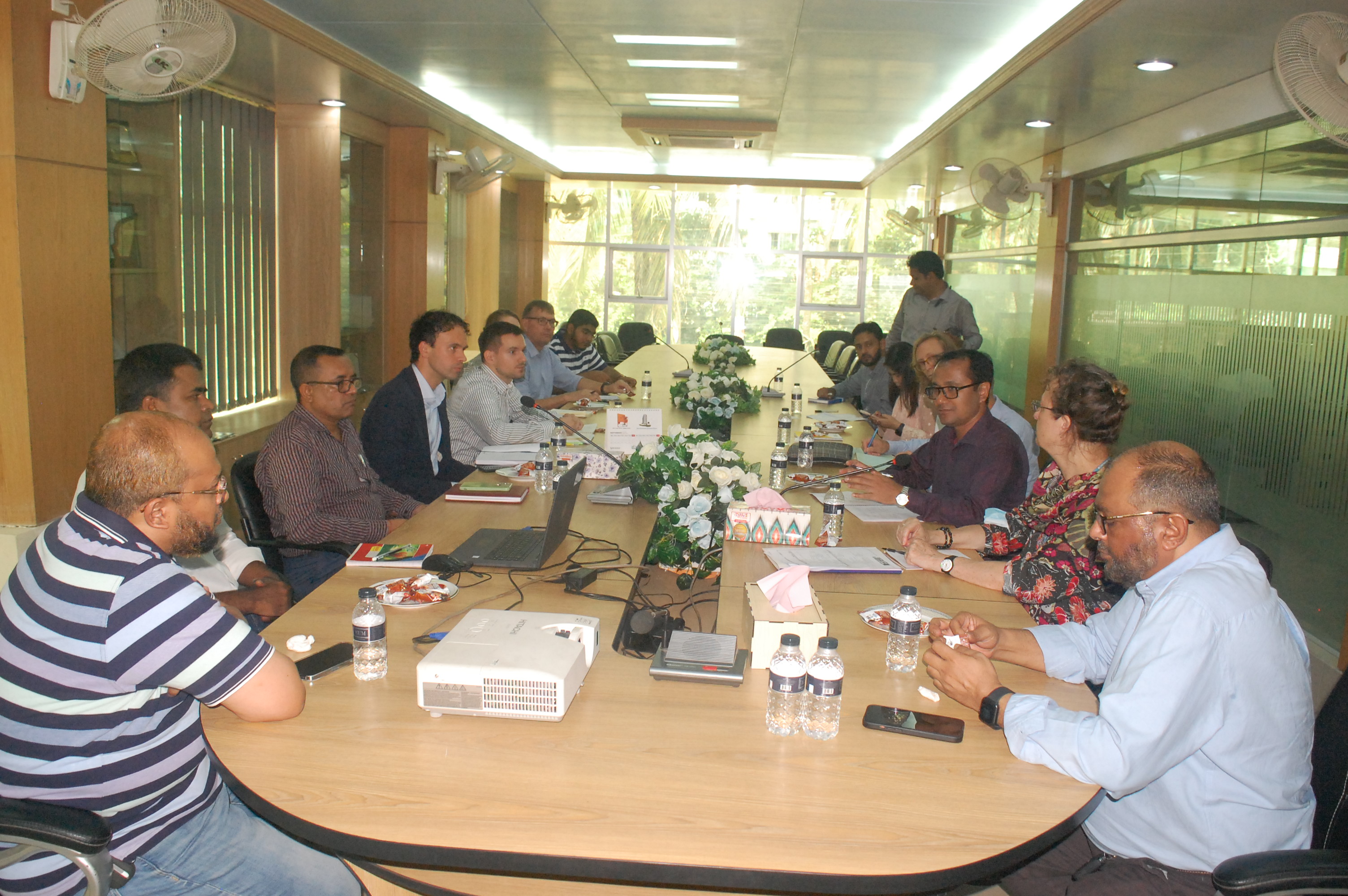 "European Union Delegation Visits Alim Industries Limited"
On September 27 (Tuesday), a delegation from the European Union visited Alim Industries Limited, one of the largest agricultural machinery manufacturers in the country. Members of the EU delegation visit to the prestigious institution at 11 am expressed their satisfaction. They visited various production units of the factory and participated in a brief discussion.
The delegation is welcomed to Alim Industries Limited by the company's chairman Mr. Alims Sadat Chowdhury and Managing Director Mr. Alimul Ahsan Chowdhury and other officials. It should be noted that the technical education institute-Sylhet Technical School and College is implementing a project called 'Skills-21 Project (Empowering Citizen for Inclusive and Sustainable Growth)' with the financial support of the European Union. Under this project, technical education is being imparted to the students in addition to institutional education with the aim of creating manpower with technical skills. Alim Industries Limited has given hands-on training to about 60 students in welding, fabrications and electrical maintenance work in several batches under the said project. The delegation participated in a brief discussion while visiting the factory of Alim Industries Limited, a partner company of the project. At this time, the EU delegation expressed satisfaction and thanked Alim Industries Limited for taking an important role in creating skilled manpower and taking various measures to ensure adequate facilities and facilities in terms of labor rights, occupational health and safety of workers etc. to ensure fair work in industrial factories.
At the same time, Alimul Ahsan Chowdhury, Managing Director of Alim Industries Limited thanked the EU delegation for increasing the skills of officials and industrial workers and creating employment opportunities through the implementation of the said project.